Francois Montrelay Joins the Advisory Board of Indian Technology Company GIEOM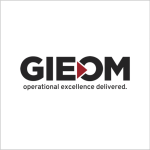 Francois Montrelay, Managing Partner at P2P Consultants, is appointed Advisory Board Member at Indian Software Product company GIEOM (www.gieom.com).
GIEOM is a cloud-based software solutions and analytics company helping its clients to bridge the gap between systems, policies, regulations, and business processes.
With a promise of delivering Operational Excellence to its clients, the company offers a unique intelligent linking technology that monitors, controls and optimises the operations productivity, customer service and employee satisfaction.
GEIOM enjoys the confidence of more than 75,000 user base across 35 countries globally.
GIEOM is based in Bangalore, India, with clients in Asia, Middle-East and Europa, mostly in the Banking sector.
John Santhosh, Founder and CEO of GIEOM said: "I am delighted to welcome Francois Montrelay as a member of our Advisory Board. With his wealth of experience in Corporate Finance, Strategy, and Banking, and with his long lasting track record in India and on all continents, Francois will certainly help GIEOM to find the right path to business and financial growth".
Francois Montrelay will provide assistance to GIEOM's Management Team to deal with matters such as Business Strategy, Growth Finance and Funding, and Diversification.
Francois Montrelay said: "GIEOM fills an obvious gap in the market and meets a growing need for simple yet sophisticated management and analytics tools to work in increasingly complex business environments. I have a great admiration for GIEOM's management team that managed to create a successful business from scratch while maintaining a wonderfully joyful spirit, both in-house and with customers".