Offsets in India: Building a Strategic Advantage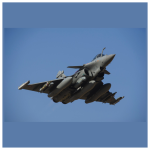 Beyond compliance, Offset partnerships represent a strategic opportunity for Western Companies to build new capabilities and scale them out of India. By Francois Montrelay and Diane Mullenex (1).
The Indian aerospace sector is booming. Building on the experience gained in the IT and engineering sectors, new and powerful actors are emerging with global ambitions. A two-way business and M&A flow is developing: Indian companies looking for skills and workloads, Western companies looking to fulfil their offset obligations.
Foreign companies that sign civil or defence contracts in India most often face offset obligations, i.e. they need to sub-contract / invest in India a pre-set proportion of the contract in India. Rather than subcontracting marginal work, western companies have an opportunity to leverage offsets to build and scale new capabilities from India.
Read full article
Read full article
(1) Francois Montrelay is Managing Partner at P2P Consultants, and Diane MULLENEX is a French Lawyer, Avocat à la Cour and Solicitor (England & Wales), and Partner at Ichay & Mullenex Avocats.