Ten Years of P2P Consultants: Time to Celebrate & Say Thank You!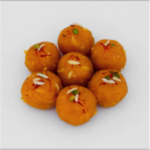 As we embark upon our second decade, we'd like to take this opportunity to say thank you to you! October 2013 marks the ten-year anniversary for P2P Consultants, something that would not be possible without the continued trust and business from clients, partners and friends like you.
In this time we've worked on more than 30 transactions and projects in 13 countries: France – India – Germany – United-Kingdom – United States – Romania – Czech Republic – Sweden – Bulgaria – Turkey – Hungary – Austria – Portugal.
Our activities covered the fields of: Technology – IT – Aerospace – Appliances – Automotive – B2B Services – Banking & Financial Services – Engineering Design – Food & Drinks – Leisure – Logistics – Microelectronics – Payments – Textiles – Telecom.
Our team has grown to include three Partners and 10 other team members in Paris and Bangalore, and a partner office in Munich.
Much has changed in the world since 2003. As we look to the next ten years, we anticipate further transition and we will keep focusing on India and the emerging world.
If we want to keep growing, one thing will not change:  We will stay small enough to offer a fully tailor-made approach where clients consistently benefit from our personal involvement, enthusiasm and smiles…
Thanks again for making our first decade a challenging, mutually beneficial adventure.  To our clients, partners and friends around the world, we wish you all the best. Here's to many more.
Kind regards
Francois Montrelay
Managing Partner