Business Strategy: When Planning to Diversify, Look Before You Leap!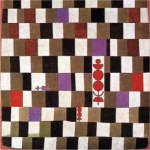 Shivakumar R, Partner at P2P Consultants, discusses the path to diversification for Small and Medium Size enterprises. Based on his experience with entrepreneurs and investors, he looks at the risks related to loose focus, to not have the required financial depth and management bandwidth to execute bright plans, and, finally, to lose everything.
Let's say business is good, revenue is rolling in and you've weathered the tempest most SMEs encounter while seeking stability in the first couple of years. Now the entrepreneur in you is straining at the leash and driving you to take the next step.
OK, hold up! First, let me as you whether you can identify with the following classic diversification scenarios:
A fine dining restaurant chain wants to enter the QSR space;
A leader in physical education in schools wants to set up cricket coaching academies;
A leader in design services wants to move towards building all that they design;
A software services company wants to start designing a product…
Not infrequently, an entrepreneur's creative mind shifts towards developing new products and services for new markets, rather than providing more to the same customers or additional services to existing customers.
Typical of this is the small technology company that develops a series of 'adjacent' product offerings for a large number of market segments.
If you count yourself among these entrepreneurs, intuitively, you are probably on the right track. But diversifying is more complicated than that.
Do You Have The Financial And Human Bandwidth?
Having worked with promoters around the country and overseas, one of the biggest challenges I have encountered is driving home the importance of focus in growing an enterprise to optimum scale. A true entrepreneur is always looking for opportunities and often notices areas where he or she can diversify and make money.
Very often, the optimism is misplaced as the opportunity delivers little or no financial value. Alternatively, even when there is an actual opportunity, the organisation is not geared up for the change. Limited capital and lack of access to manpower with the relevant skill sets at the right price are business truths for SMEs around the world.
Rather than looking for the answer on the outside, the answer to this defining question lies on the inside. In other words, even if there is an actual opportunity to diversify one's business, you need to be honest about whether you can afford to take that step.
More specifically, the critical question is: what is the optimum use of resources at your disposal? The key here is that while attempting to diversify, you should not compromise in any way on your core business.
Key Questions You Must Answer
Here's how you can go about exploring the feasibility of diversification initiatives. When it comes to deployment of capital, time and energy, you first need to build leadership in your own domain to stay relevant in the long run. Always remember, your core business is your bread and butter.
The next step is growing your core business. Thus, given your limited resources, you must clearly ascertain the growth envisaged for your core business, the capital required to fund that growth and the organisation structure required to make it happen. Speak to your investment bank, which will walk you through the process. Some of the key areas they will help you explore are:
How much money do you need for your core business?
Key financial indicators to evaluate the attractiveness of your new business. These could include the capital required, return on capital employed / return on equity, operating profits etc
Demonstrate how you may end up losing your shirt and everything that you have worked so hard to achieve by losing focus
How you can fund the growth of your current business and your new business (subject to it being attractive)?
Careful, You May Lose Everything!
In my experience, diversification initiatives are usually driven by top management. The companies had wafer-thin teams and when the focus of the leadership shifted, capital, time and energy were deployed to back up their diversification plans.
The middle and lower level of the organisation did not have the guidance to continue performing optimally. After 18 months, I have observed that the company, after spending Rs 2-3 crore, was back to square one. And, more often than not, they were worse off than they were in their core business!
Still Taking That Leap?
Despite the challenges, if you are still confident you can afford to go down the diversification road, there are a few more issues to consider. You need to ascertain what the customer wants; create a new offering; set aside time to reach the customer; time to generate revenues (sales cycle); and recruit a team to drive the business. All these activities cost time and money and if ignored can burn a hole in your company's pocket.
When Diversification Is A Smart Choice
However, diversification can be a smart ploy if used judiciously. It is a good choice if your business has hit a wall or if you have saturated your current market segment. Many SMEs believe they should take the diversification plunge when the going is good and their company and the existing market segment is growing rapidly. Instead, my advice is: "Focus! Focus! Focus!"
Many decisions are irreversible or too expensive to reverse. Hence, the way to go is to tread with caution, understand the customer and understand your organisation's capabilities and capital requirements before following your heart.
Instinct can be proved right, but to increase the probability of succeeding in your venture, you must use your experts well.
Shivakumar is a P2P Consultants Partner in Bangalore. He provides strategic financial advice to SMEs and Mid Market companies. He has worked with companies and Venture Capital / Private Equity funds in various sectors such as IT/ITeS, Food Services, Healthcare Services, Education and Logistics.